You are here
Giving Stories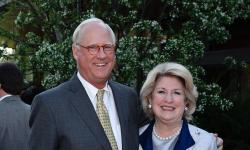 "The Morton Arboretum is a local treasure whose collections and grounds as a living museum require constant care of the highest quality. South Farm is the heart of the Arboretum, helping to make the work of this special place distinctive globally in recreation, scientific research, and conservation. We are delighted to be part of the Growing Brilliantly campaign."
*The Morton Arboretum Board of Trustees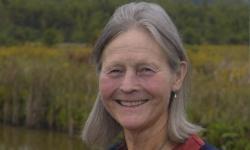 "We have to work hard to protect trees and nature. It won't just happen by itself. The Arboretum has poised itself to be a leader in worldwide conservation for trees."
Former Trustee, lifelong advocate for nature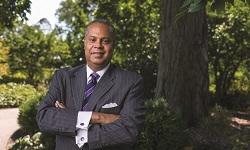 "This is a place of great talent and fresh energy with a mission that is addressing many key issues facing our planet and our communities. I tell people all the time: 'If you want tangible results and lasting impact with your charitable dollars, check out The Morton Arboretum.'"
The Morton Arboretum Board of Trustees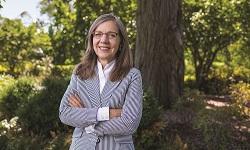 "In the business that I'm in—growing and selling seed—we understand the importance of the operations area. The work of the Arboretum is much the same—there's so much preparation that goes on behind the scenes so what the public sees is even more beautiful. The fact that the Arboretum is investing in critical areas such as South Farm shows a focus on the long term that is commendable."
The Morton Arboretum Board of Trustees, President and CEO of Ball Horticultural Co.
"I support the Children's Garden because it provides a wonderful learning experience for children. Children are so used to being told not to touch things. But in the Children's Garden, we encourage them to touch. They learn best when they can use all of their senses."
Former principal, Arboretum volunteer